IT Services For Central Ohio Businesses:
Feeling Like You've Outgrown Your Current IT Service Provider?
No other IT consulting firm in Central Ohio can touch our fast response time, range of experience, quality customer service, or our ability to deliver technology solutions that work exactly the way you want them to.

Congratulations to the
Westerville Area Resource Ministry! (W.A.R.M.)
We are so proud of you! WARM is part of Franklin's Community Outreach Program. Feeding our community!
4 Big Reasons Why Businesses In Central Ohio Outsource Their Computer IT Support To Us:
Customized Support
We customize a support strategy specifically for your business and needs. We are not selling just one solution and trying to fit everyone into it.
Direct Contact With Technicians
We look for technical and personality matches between you and our people. We provide direct contact to them as well as backup and account management, to reduce the amount of time and effort to engage.
Industry Knowledge
We're not just a company of technicians. We have expertise in most industries, businesses and organizational styles. That depth gives us insight into how technology and business match up best for you.
Relationships Outside Of Our Company, Call Us If You Need Anything
We provide connections to our customers for goods and services we might not provide. Our list of friends, partners and vendors has been acquired from over 30 years of working on broadly scoped projects and life experiences.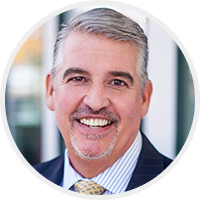 Franklin Computer Services Group: trusted computer support for businesses throughout Central Ohio – Let us help you today!
Maybe you're concerned with the current rising costs of your IT services, or maybe you are just running short on time because of your expanding business and need to hand over the reins of some services to someone else. Whatever your reason, we can help you with quality IT services today.
Your business can save money and time today with Franklin Computer Services Group's managed services, network solutions, IT support and more.
With Franklin Computer Services Group solving your IT issues, you can:
Start using your time wisely – with the basics of your company all under control, you can focus on more profitable ventures for your company.
Save capital for important projects  – with our flat-rate IT and managed services, you'll save cash every month that would have been otherwise used for your technology breakdowns.
Enjoy exemplary uptime – don't worry about your network being down at awkward times anymore. With Franklin Computer Services Group's 24/7 monitoring, you can trust your network will be running when you need it.
Our custom service packages deliver what you need and want without overstepping the boundaries of your budget. From cloud services to data backup, we're here to team up with you and your company for expert support.
So, if your company is in Central Ohio, Franklin Computer Services Group can help you today.
See what other business owners are saying about us…